Content Israel 2023
July 4th 2023, Tel Aviv

The Largest Digital and Content Marketing Conference in Israel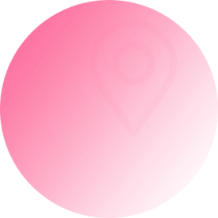 In the year of 2020, Prague has been in the top area of comprehensive digital commercialization, and faceds the top area world's most eagers transformation business digitization
Digital commercialization and faced with the world's most eagers has been in comprehensive.






Latest info about Content Israel
Join us as we provide a half-day of game-changing presentations and networking from leading Content Marketers who will share their knowledge and wisdom on how to leverage your brand, content creation, optimization, storytelling, and much more.
The conference provides an in-depth discussion about content marketing by offering case studies, speakers, and panels on topics of content strategy, engagement, and execution. Attendees will leave with all the knowledge necessary to take a content marketing strategy back to their team and then implement a plan that will grow their business and inspire their audience.
All sessions and content will be in English. #Featured
Network with many of today's top experts in the field of content marketing
Content Israel brings together hundreds of attendees including some of the best minds in the industry. #Featured
Get real business done
Content Israel is THE place to meet face to face with those who are planning, creating, and executing content marketing programs. #Featured
Hear and learn from more Industry leaders
Content Israel includes case studies on real-world deployments, demos of new technology platforms, and discussions on business models.
#Event Speakers
Meet our Conference speakers
#Panel Discussion
Marketing: Accurate Science or a Soulful Skill?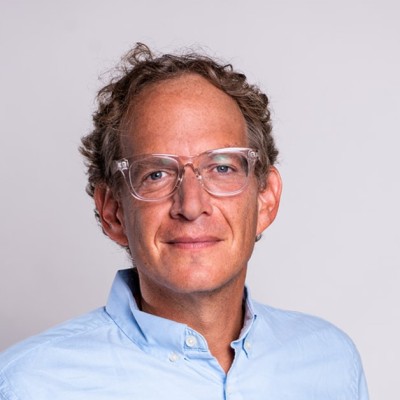 Jake Levant
CMO EndoTech, Founder SalesClass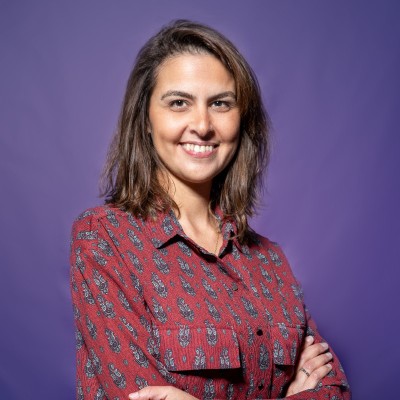 Adi Itach
CMO & Global Strategy Consultant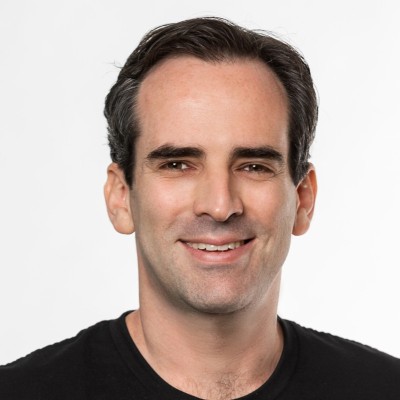 Aviv Canaani
VP Marketing, DataRails
xx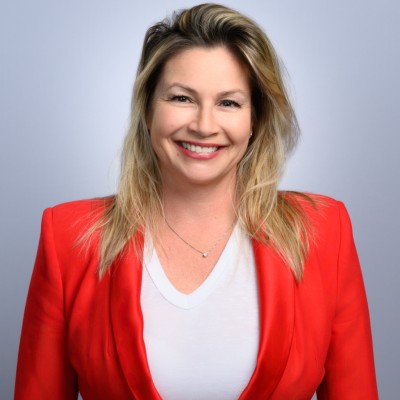 Yael Shatzky
Entrepreneur & CMO
xx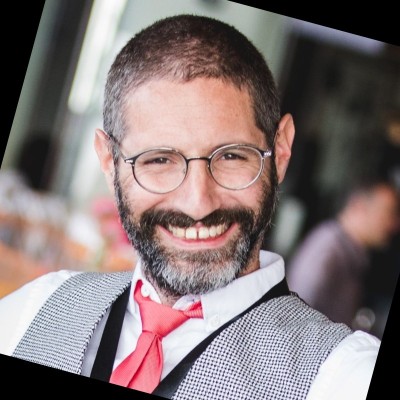 Amit Bivas
Global Marketing Executive
XX
#Our Pricing Plans
Explore flexible pricing plans
#Thought leadership
Agenda
Adapting to the rapid changes of B2B Buyer Journeys: Benchmarks, Stats and Field-Tested Strategies
We will discuss the ongoing transformation of B2B buyer journeys, providing key benchmarks from our data regarding touchpoints, journey length, content engagement and website conversion rates. We'll also present successful strategies and approaches that have emerged over the past year. We will explore both the challenges and opportunities that these changes present, and discuss how the combination of technology and methodology can be used effectively to convert your audience from readers into buyers.
Building the perfect ABX content strategy with LinkedIn
In the current climate, it's more important than ever to design your marketing efforts with a holistic view of your prospective and existing customers. Account-based marketing (ABM), and its newer offshoot Account-based experience (ABX), frequently mentioned but not always utilized, can help marketers achieve this. In this session, we will discuss how you can turn the theory into reality in your organization and deliver true marketing ROI and growth.
Bringing the B2C glam into B2B content
The most successful brands are those that make us feel understood. And yet, the common marketing language in technology glorifies product features and benefits and rarely taps into the emotional world of their customers. Through her lecture, Chen will demonstrate how diving into our customers' feelings sets you apart from the competition, creates prominence and builds a long-term relationship with them.
Original Intelligence - AI with human touch content workflows and strategies
Exploring the future of content, the OI keynote delves into the integration of AI into content workflows, emphasizing the importance of maintaining a human touch in automated processes for strategic and impactful content creation.
How to (safely) launch & land a rocketship against all odds.
The story behind how we've built a lean & mean content operation around Ateraverse, Atera's first-ever digital conference, reaching thousands of ICPs, who usually prefer to avoid events all together. We'll discuss our strategy, goals, messaging pillars, branding, ROI and more. I'll share my personal recipe for success, when working against the clock with limited resources and a newly formed team, to deliver a memorable experience for audiences with long-term impact on your strategy.
Putting the P Back in B2B
When you're B2B, your marketing outreach is focused on other companies. But a company doesn't decide to do business with you. The people working in that company make the decision. And that decision is influenced by the people in your company. And while B2B purchase decisions may be more objective than B2C, it's still a people-to-people transaction. - relationships based on trust and personal connections - leveraging LinkedIn's targeting to humanize conversations - engaging in two-way conversations and actively listening to prospects - utilizing LinkedIn's networking opportunities, such as live events, groups Gali will share her insights on the importance of the people-to-people aspect of B2B for establishing long-term relationships and influencing purchase decisions. She will talk about how to capitalize on LinkedIn's features to craft personalized messages, build and nurture relationships and boost engagement and conversion rates.
Igniting Consumer Engagement: Unleashing the Power of Behavior Science in Advanced Virtual Care Programs
Join us for an enlightening fireside chat as Carelon and Tytocare come together to reveal the secrets behind their ground-breaking approach to spicing up consumer engagement in advanced virtual care programs. In this session, we will delve into the world of behavior science and explore how its best practices were harnessed to revolutionize the way we communicate with our audience. Discover why Carelon and Tytocare turned to behavior science to enhance consumer engagement and learn how this strategic decision led to a remarkable transformation in their communication strategies. Through real-world examples and practical insights, our experts will take you on a journey, showcasing the dramatic improvements achieved by incorporating behavior science techniques.
Panel - Marketing: Accurate Science or a Soulful Skill
The panel discussion titled "Marketing: Accurate Science or a Soulful Skill?" will delve into the intricate balance between the scientific aspects and the artistic elements of marketing. With six esteemed panelists, all accomplished CMOs and members of the G-CMO Forum, the session will explore the evolving landscape of marketing, dissecting the role of data-driven strategies, analytics, and emerging technologies in today's marketing practices. The panelists will share their insights on the importance of creativity, intuition, and human connection in cultivating meaningful brand experiences and driving customer engagement. By bridging the gap between science and soul, this discussion aims to uncover the secrets to successful marketing campaigns that resonate both intellectually and emotionally with audiences in an ever-changing digital era.
Testing your brand and product messaging like it's 2023
Brand, product and campaign messaging are the bane of many marketers' professions. 1. Do we stand out from the crowd? 2. Does our target audience understand what we do? 3. Is our online campaign sharp enough? Conventional messaging processes are lengthy and costly. This presentation will walk through the methodology (tech, people, processes) to test messaging for online campaigns and company branding. This saves brands time and money
How to Surf a Hype Wave Without Drowning
In 2021, it was Web 3.0. In 2022 the Metaverse. And in 2023, it's AI. Grab a surfboard and join Ziv Gidron, conversational AI company Hyro's Head of Content, to discover what happens when a hype wave hits your shores. Learn how Ziv and team leverage content marketing to remain different in a sea of sameness, transform GPT-buzz into organic brand awareness, and control the narrative rather than being lost in it.
How to create content that is better than AI
Do you worry that AI will make your job useless or leave you feeling intellectually unchallenged? You're not alone, and many people share these concerns. Ben will demystify the world of AI and demonstrate how it can streamline your processes, and unlock new opportunities for growth and success. You don't have to worry about feeling like AI is making you less intelligent. Instead, Ben will show you how to leverage AI tools to make informed decisions and work more efficiently, all while feeling empowered and in control.
Intelligent, Not Insightful: The Power of Human Ideas in an AI World
Anyone who says that AI will make content marketers obsolete is sorely mistaken. ChatGPT, Bard, and every other generative text AI have one thing in common: They are unoriginal by design. This means that any content strategy that relies on AI for its concepts and ideas is already obsolete. In this session, we'll discuss the fundamental and critical role of human insight in any content strategy, why you can't rely on language models to create it, and how to generate original insights that you can then scale using AI.
The Jewel in the Crown: Thought Leadership Fit for a King
Explore the art of thought leadership and its power to elevate your influence. Discover the key principles, strategies, and insights to become a true thought leader in your industry and reign supreme in the realm of ideas. Don't miss this opportunity to unlock the secrets to royal thought leadership success.
Want to hear about our sponsorship opportunities, contact us at  ilan@dazemarketing.com